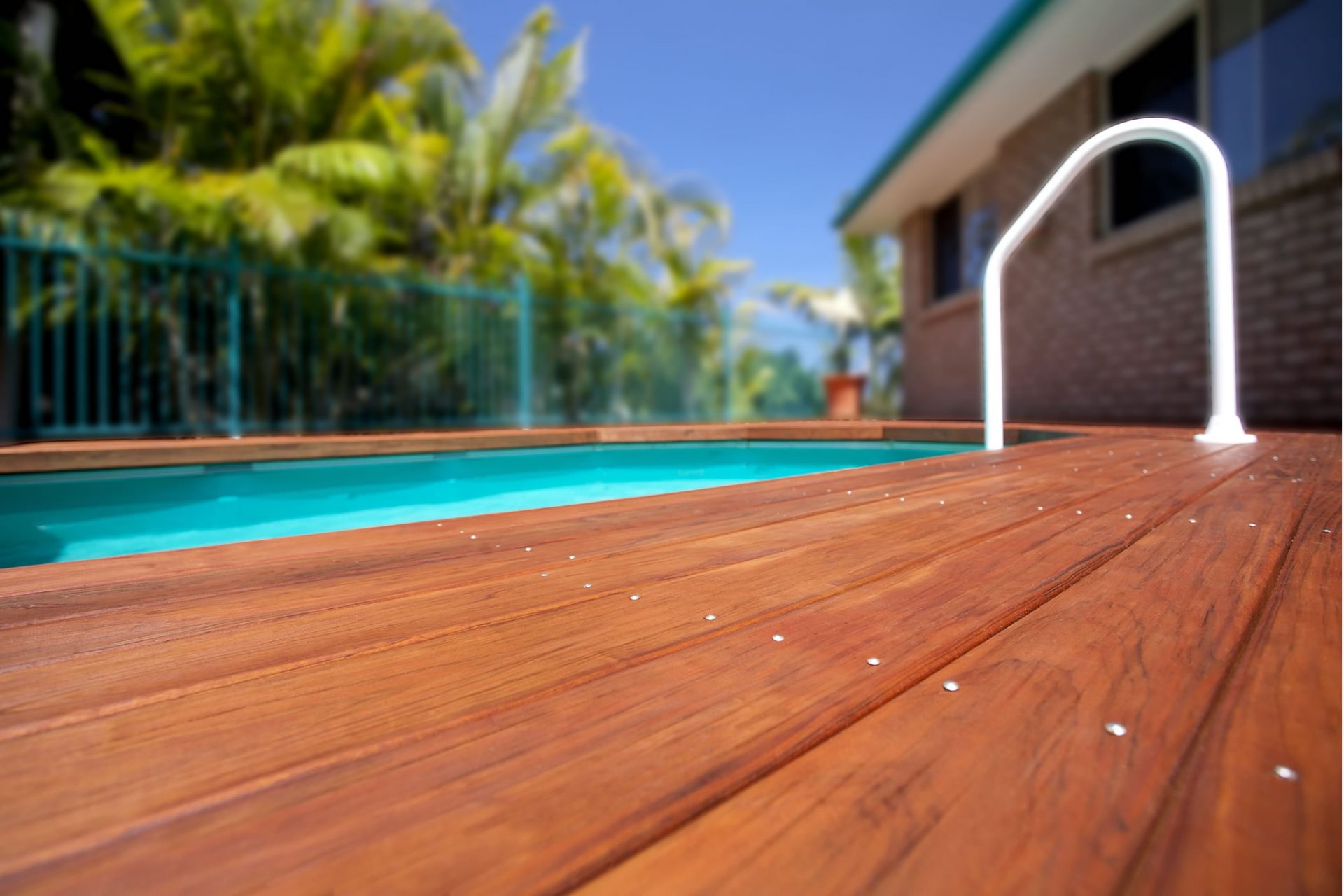 4 top tips for winter deck maintenance
Winter brings a hiatus in outdoor entertaining but don't ignore your trusty timber deck. In fact, it's the perfect time for decking maintenance so you're prepared for the onslaught of winter weather – and ready for the return of warmer months!
1. Inspect and rectify
Replace any loose boards and fix protruding nails. If you have potplants on your deck, check the wood underneath – and make sure they're placed on top of blocks so they don't trap dirt or moisture on the deck's surface.
2. Time for a clean slate
Summer sun, spills, barbecues, and foot traffic all leave their mark on your deck. And soon it will face winter chills and rain. (Not to mention year-round bird droppings, which look terrible as well as being acidic: bad news for your timber deck surface.)
It's important to give your deck a deep clean once a year – and winter is a great window. CUTEK®'s range of powerful wood cleaning products will restore timber to look like new, while being incredibly easy to use for swimming pool areas, timber cladding, fences and verandas. Safe and easy to use, CUTEK® cleaners and strippers work magic on stains, oxidisation, grime and grey timber.
3. A winter coat (or recoat)
Decks are particularly vulnerable to the elements – and the dreaded splitting and warping of boards. A vital ingredient for deck care, high-quality oil protection helps your timber decking maintain its great looks, stability and longevity.
CUTEK® oils penetrate deep into the wood core upon application, protecting it from the damaging effects of water and significantly increasing the life of your deck. You can allow the wood to age gracefully into a beautiful silver patina on exposure to sunlight. Or you can add a Colourtone to the clear oil, choosing from 16 options. A winter deck makeover perhaps?
4. Know your stuff
Before cleaning and oiling your deck, do your homework so you do it right. While it can be tempting to launch right in, making sure you use the right products for your wood – and follow the right process – can save time and heartache while getting the best results. The CUTEK® website makes it easy with 'how to' videos to guide you every step of the way.
Talk to us more about how CUTEK® oil can protect and revive your deck this winter.