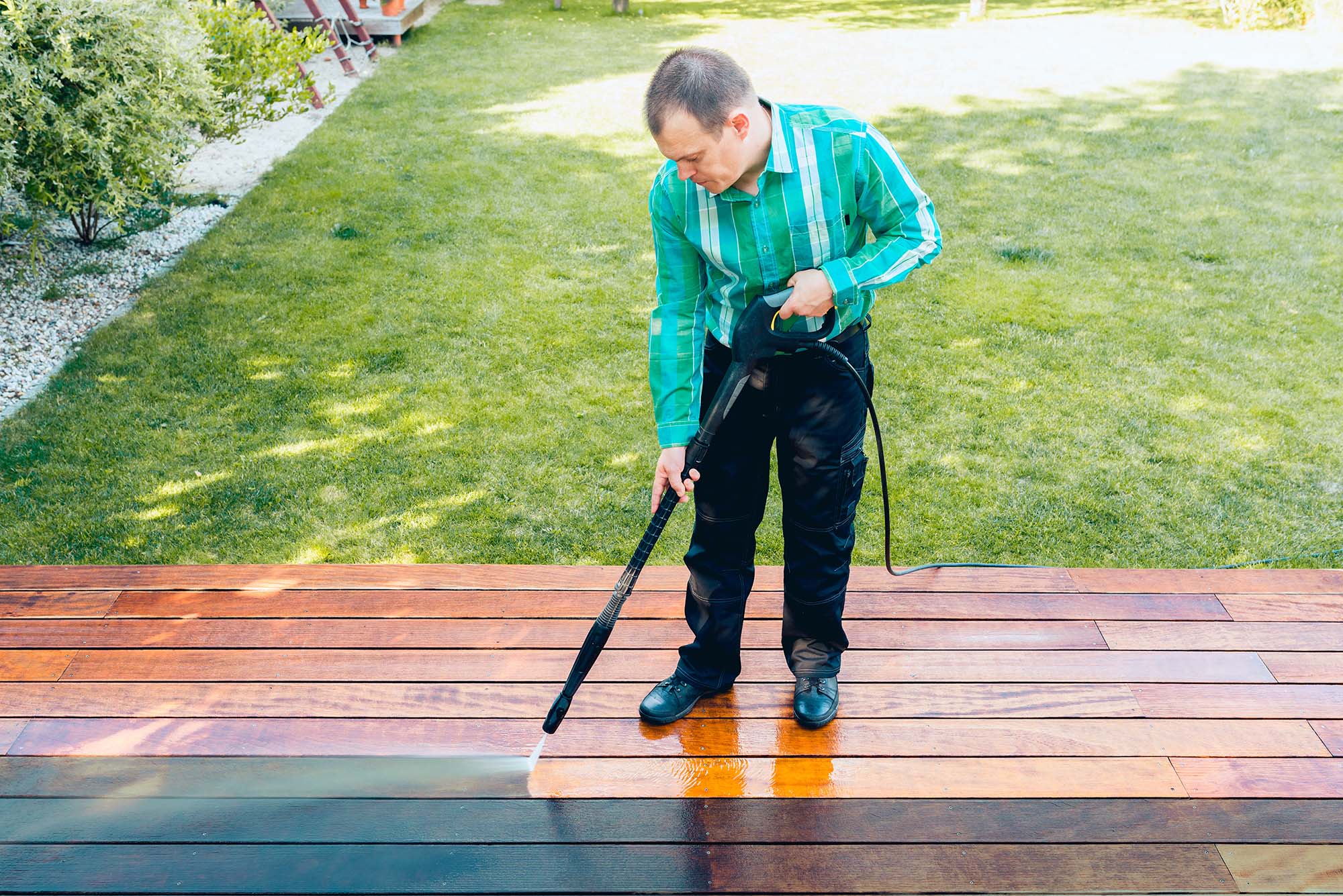 As winter rolls in and homes are still damp with moisture from recent rains and flood, mould and other fungal species are invading homes and timber decks.
To simplify your clean-up process, try CUTEK® Cleaners and refresh your home after rain and mould infestations. 
The quick and easy option to save time and effort in the clean up by blasting away dirt, grime, grease and many other stains – your home will be spick and span in no time!
Easily restore the look of your timber deck and home features with CUTEK® Restore. It will brighten, clean and restore wood to look like new after removing stubborn stains caused by tannins, water, iron, resins, mould and fungus.
Not happy with how your timber coating has held up to the wet weather? Strip it back with CUTEK® Wood Stripper ready for a fresh coating application – you won't regret it!
CUTEK® Wood Preservative is an oil-based wood stabiliser used for the remedial treatment of exterior wood in industrial and domestic situations.
Wood coated with CUTEK® Wood Preservative resists damage caused by fungal decay, mould, termites and moisture, improving dimensional stability and minimising warping, cupping and splitting.
CUTEK® Wood Preservative has been specially designed to withstand Australian conditions. Penetrating deeply into the timber, the protective properties within CUTEK® Wood Preservative repel moisture to improve the service life of timber.
Easy to use, CUTEK® Wood Preservative will not peel or flake, making maintenance fast and simple. Applied as a clear oil, CUTEK® Wood Preservative will allow timber to naturally silver over time. Mixing in one of 16 CUTEK® Colourtones will help to enhance and maintain the freshly oiled natural look of your timber or alter your timber colour to meet your design requirements.
By using CUTEK® Wood Preservative on your timber, your home will be able to better withstand damage caused by fungal decay, mould, termites and moisture the next time flooding or torrential rain comes to town.
Find your nearest stockist to clean up that mould and refresh your home today!
If you need assistance or advice about maintaining your CUTEK® after flood, call 1300 CUTEK or send us a message to find out more.