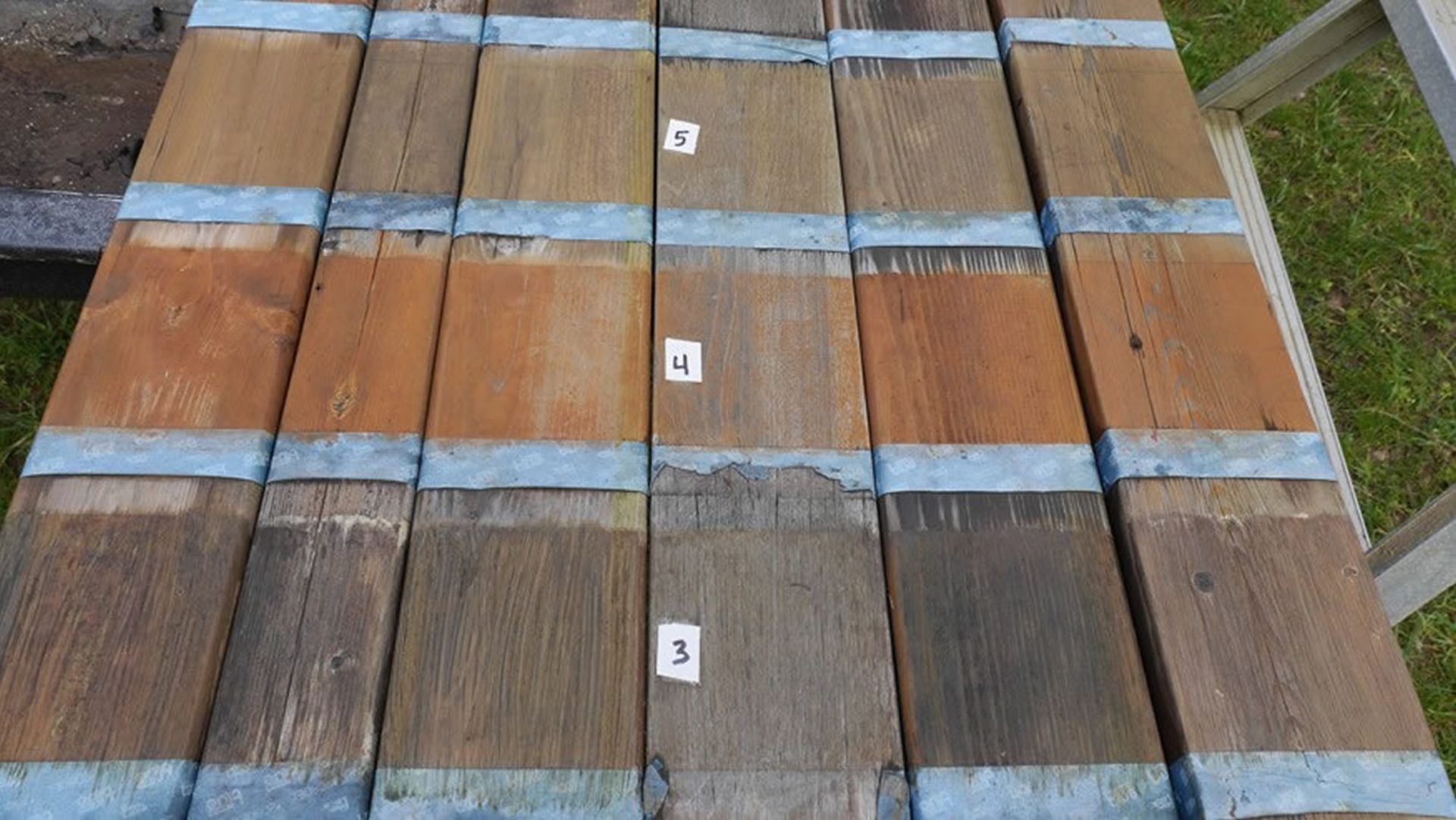 CUTEK® Extreme CD50 Wins Best Wood Stain
Posted on

October 29, 2019
Independent trial names CUTEK® Extreme CD50 the best wood deck finish.
In October 2014, US based, Professional Deck Builder Magazine completed an independent test of 22 different deck finishes on 6 different species of wood. After two and a half years, CUTEK® Extreme CD50 has again been listed as the first-choice wood deck finish.
Internationally known deck designer and builder, Kim Katwijk, conducted the trial and cited CUTEK® Extreme CD50 as best in its class due to its easy application, good colour retention, and moisture protection. Testing was conducted in Olmypia, Washington where, during the rainy season, a deck can stay wet for weeks, even months.
After 9 months exposure, Katwijk named CUTEK® Extreme CD50 as the authors top choice in his initial findings The Great Stain Shoot-Out. It pinpointed deep penetration, no mould growth, no peels or flakers and easy application as reasons behind the ranking. In the next published findings – The Great Stain Shoot-Out: The Sequel – Katwijk highlights that even after 28 months in full exposure to the harsh elements, CUTEK® Extreme CD50 still repelled moisture with water continuing to bead on the surface of the wood. Further to this, CUTEK® received the highest mark across the 3 deck coating categories:
| Effort to apply | Colour Retention | Moisture Protection |
| --- | --- | --- |
| Easy | Good | Yes |
There you have it, an independent, international timber deck finishes trial rates CUTEK® Extreme CD50 as the best choice to protect your timber and maintain a pleasing aesthetic.
Be sure to check out the full articles at the below link:
The Great Stain Shoot-Out (9 month Observations): https://www.deckmagazine.com/design-construction/finishes-maintenance/the-great-stain-shoot-out_o
The Great Stain Shoot-Out: The Sequel (2.5 year observations): https://www.deckmagazine.com/design-construction/decking/the-great-stain-shoot-out-the-sequel_o