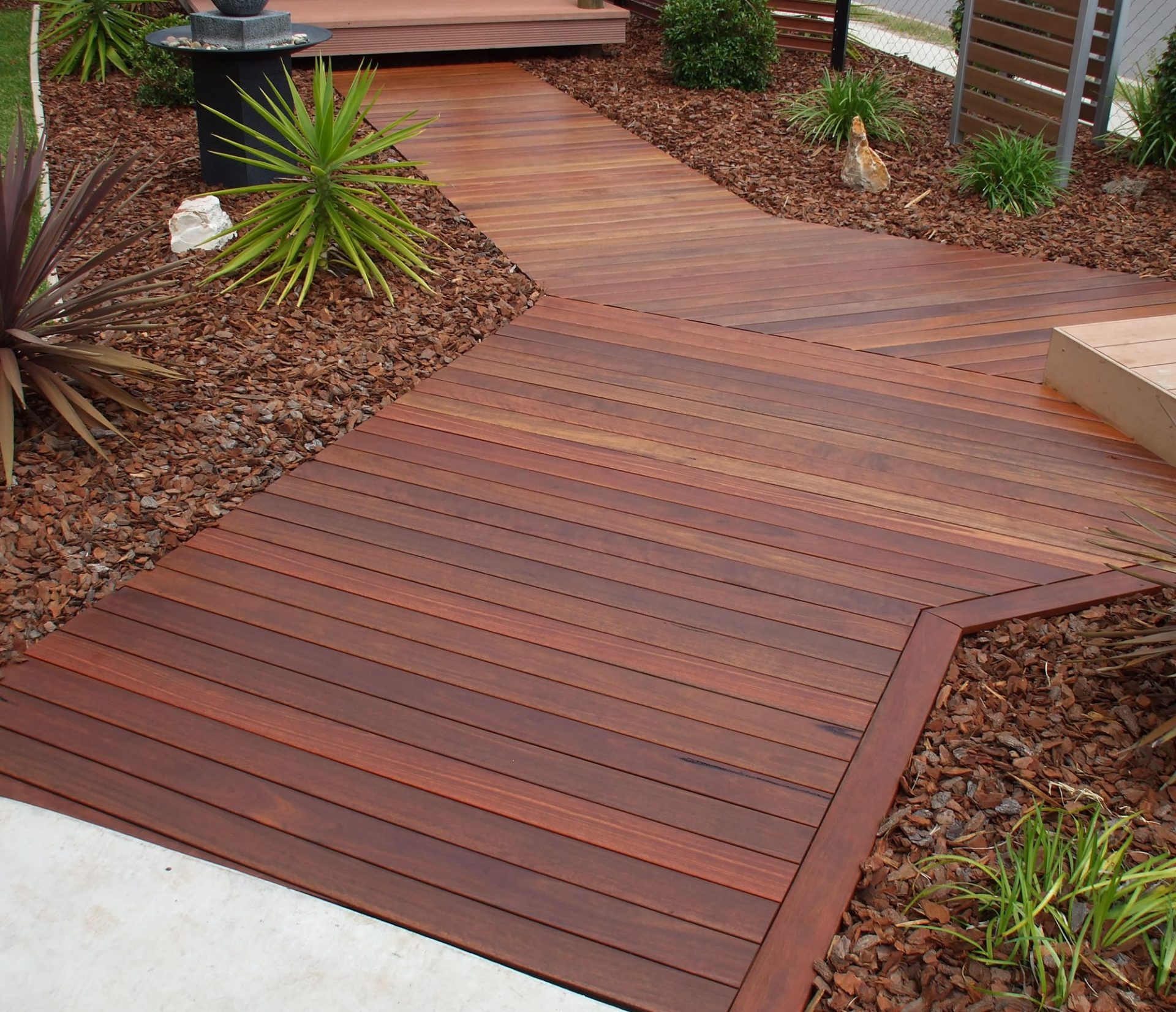 Five Australian timbers from our neck of the woods
Posted on

February 19, 2018
Why choose Australian timbers for your next project?
To start with, native Australian timbers are beautiful – so they're fantastic for feature areas such as decking, flooring, cladding, walls and ceilings. Most architects and builders won't hide our native timbers away but will allow our native species to shine.
Many Australian timbers are hardwoods, and are incredibly durable, so they'll stand up to repeated use and perform well in weather. Here are a few of our favourite Australian timbers.
Blackbutt
As a class one timber with fantastic durability Blackbutt is a great all-rounder and structural timber option. It's easy to machine, takes on fixing and is termite and fire resistant. This native hardwood also grows quickly in plantations, meaning regeneration is easy, so it's a reasonably sustainable choice. Blackbutt responds well to stains and finishes – preserve the beautiful colour with CUTEK®. We recommend Blackbutt for flooring and decking.
Jarrah
Highly sought-after Jarrah is a premium Australian timber that adds instant style to any space. It offers a beautiful range of colours, with the sapwood a light yellow and the heartwood dark red. This Western Australian timber offers class 2 durability and it has a high resistance to termites, rot and weather. It also offers a high Bushfire Attack Level (BAL) rating. Jarrah looks best as a feature – use it on floors, decks, balustrades, in furniture, cabinetry or feature cladding.
Myrtle
The cool temperate Tasmanian climate gives us the Myrtle tree, or as it is also known Tasmanian Myrtle, with its rich colours of red and brown. Architects and builders seek out Myrtle for its fine appearance, and the fact it is very easy to work with. While it is a strong timber it's not as durable over the long-term as other hardwoods. Therefore it's best suited to use indoors on panelling, joinery, architraves, internal flooring and furniture.
Spotted Gum
Incredibly strong and known for its versatility, Spotted Gum is a favourite for its structural and architectural applications. Boasting a hardness rating of 1 (scale 1-6) and with class 1 durability, you can use Spotted Gum with confidence for claddings, flooring, joinery, decking, fencing, furniture – even on boats, sporting goods and tools, such as axes. Spotted Gum offers a variety of colours from light brown to dark red and interesting grain patterns. With a lower tannin content than other natives, Spotted Gum won't "bleed" as much, making it ideal for coating and finishing.
Ironbark
An east coast native, Ironbark is as strong as its name suggests. It is of very high density and scores 1 on the hardness scale and 1 in the durability class. As such a strong timber, it's not as easily workable as alternatives like Spotted Gum and Blackbutt, however you can be assured of its strength and resistance to pests. Ranging in colour from light to dark reddish browns, Ironbark is receptive to stains and has a high natural sheen. Choose Ironbark for a solid deck, fencing, retaining walls, outdoor furniture and landscaping.
Australia is ripe with native woods that are a sustainable, economic and stylish choice for timber construction projects. Add to their natural beauty with a Colourtone to retain a freshly oiled look or simply use clear CUTEK® oil for a natural weather appearance with long term protection from the effects of water.
Talk to us about choosing the right type of Australian timber for your next project.