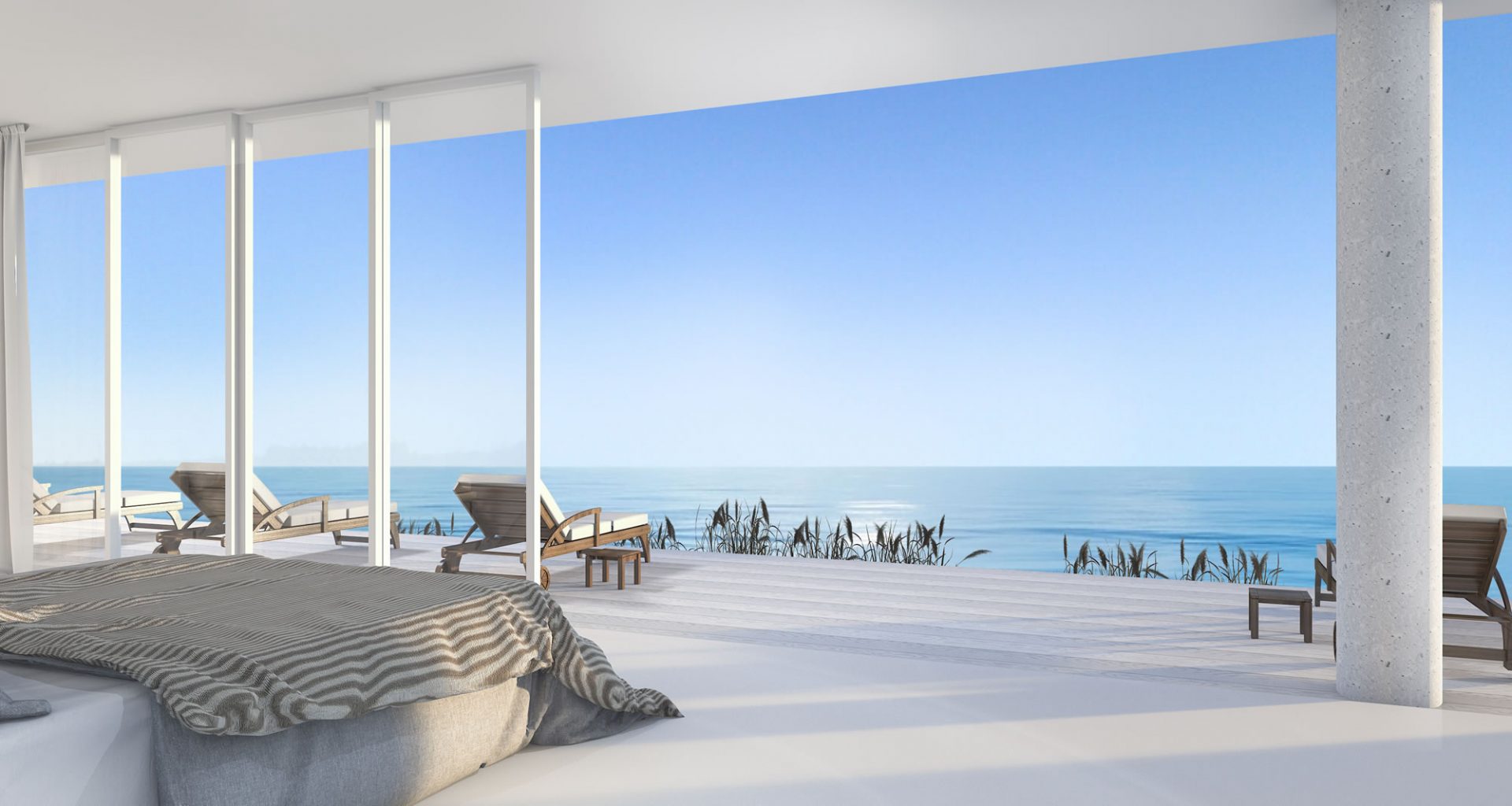 Maintaining an oceanside deck
Timber decking is a common feature of oceanside homes. The level of required maintenance on an exterior deck is directly proportional to the environmental conditions.
Exposure to sun, wind, salt, sand and ocean moisture can cause significant damage and result in premature failure of wooden decking boards.
With a close proximity to the sea, decking will need a high level of protection from the harsh elements to ensure longevity.
Removal of salt from the wood
Moist salt air can be a challenge for oceanside decking. Once salt finds its way into timber via cracks, salt crystals can form and grow. Over time they push the fibres of the timber out making it appear fuzzy.
Prevention includes frequent power rinsing to wash the salt off. Using CUTEK® Restore will ensure that all traces of salt are removed.
Seal regularly for longevity
After removing salt particles from the wood, the next step is to apply a protective coating.
Most coatings, deck stains and oils trap moisture and can be the cause of premature wood failure through rot and decay. CUTEK® Extreme CD50 penetrates the wood to protect from within and keep moisture out, including the salt air and sea-spray of a beachside location.
CUTEK® coatings never peel or flake but will need more regular recoats in a marine setting.
The professional's choice
Architects, designers and engineers continue to use timber for coastal structures, including resorts and beachside clubs. They turn to CUTEK® Extreme CD50 for professional hard-wearing protection of installations against the elements.
Deck care is important. Regular cleaning, staining and coating with quality products will give oceanside decks the protection they need to withstand their harsh environment.