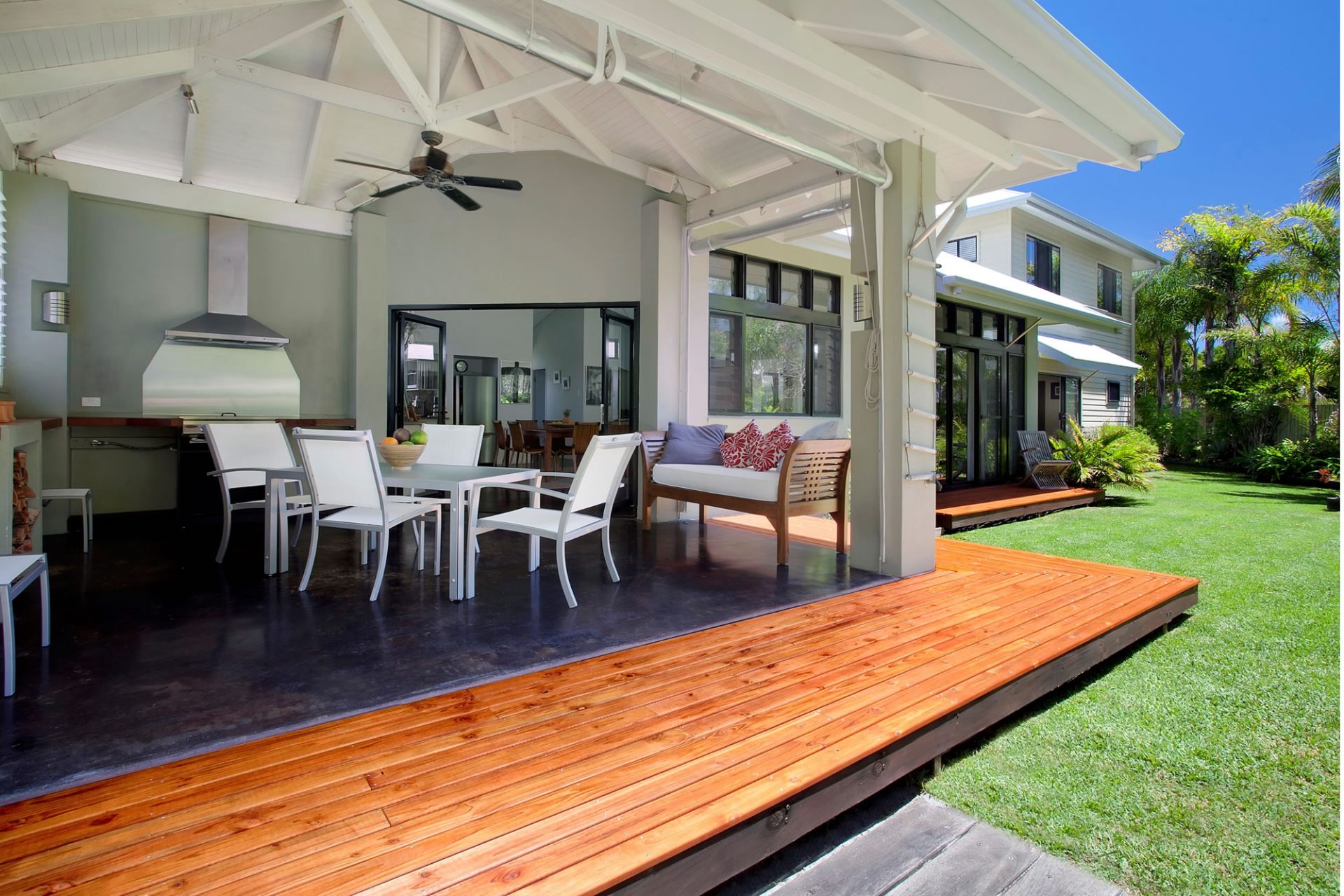 Make your deck a year-round space
During the winter months we often favour indoor spaces leaving decks and exterior areas under-utilised but there are many ways to set up your outdoor deck for year-round living.
Here's our top five!
1. Create warmth
During the winter months, adding a source of heat such as an outdoor heater, heater panel or firepit will certainly add comfort and extend the use of the deck.
Add a touch of style with a decorative heater or portable fire pit that makes a statement. If space allows, a built-in fire can be designed to fit the space and complement the exterior fittings.
Tip: Keep heat sources off the decking to prevent burns or marks.
2. Build your deck in
Consider adding a roof to your deck to keep the warmth in and make the space cosier. If using timber, select a species that complements the existing deck and give thought to a warming CUTEK® Colourtone that makes a style statement.
If adding a fixed roof isn't an option, an awning or weatherproof panels could be a simple way of achieving the same outcome.
Tip: Winter sun can provide warmth during daylight hours. A flexible solution, such as an operable roof, will let light in when required.
3. Decorate and refresh the space
Consider your deck another room, have some fun styling it to create a familiar atmosphere in keeping with your home. Add some creature comforts such as cushions and candles to create warmth. Choose pieces that are weatherproof and can be left outside all year round and introduce evergreen plants that flourish whatever the season to bring some natural colour.
Tip: When decorating take the time to assess maintenance requirements and apply a coat of deck oil. CUTEK®'s Extreme CD50 Oil will work to control moisture from the inside out, minimise warping, cupping and splitting to provide protection through the Winter months well into Summer when the sun's rays become stronger.
4. Let there be light
With the nights closing in earlier in Winter, lighting is essential. Outdoor lights can often be very stark. Decorate with string lights or ambient lighting to create an inviting space.
5. Add a hot tub
Hot tubs are the perfect tonic for the winter months. If layout and structure allow, installing one can create a fantastic feature that really opens up the opportunity to get outdoors and use the space in the cooler months.
Cooler weather can make it challenging to utilise outdoor areas that are in constant use during the summer months.
By taking some simple steps to open up outdoor living spaces for year-round use will make the most of your deck and improve your home's liveability.