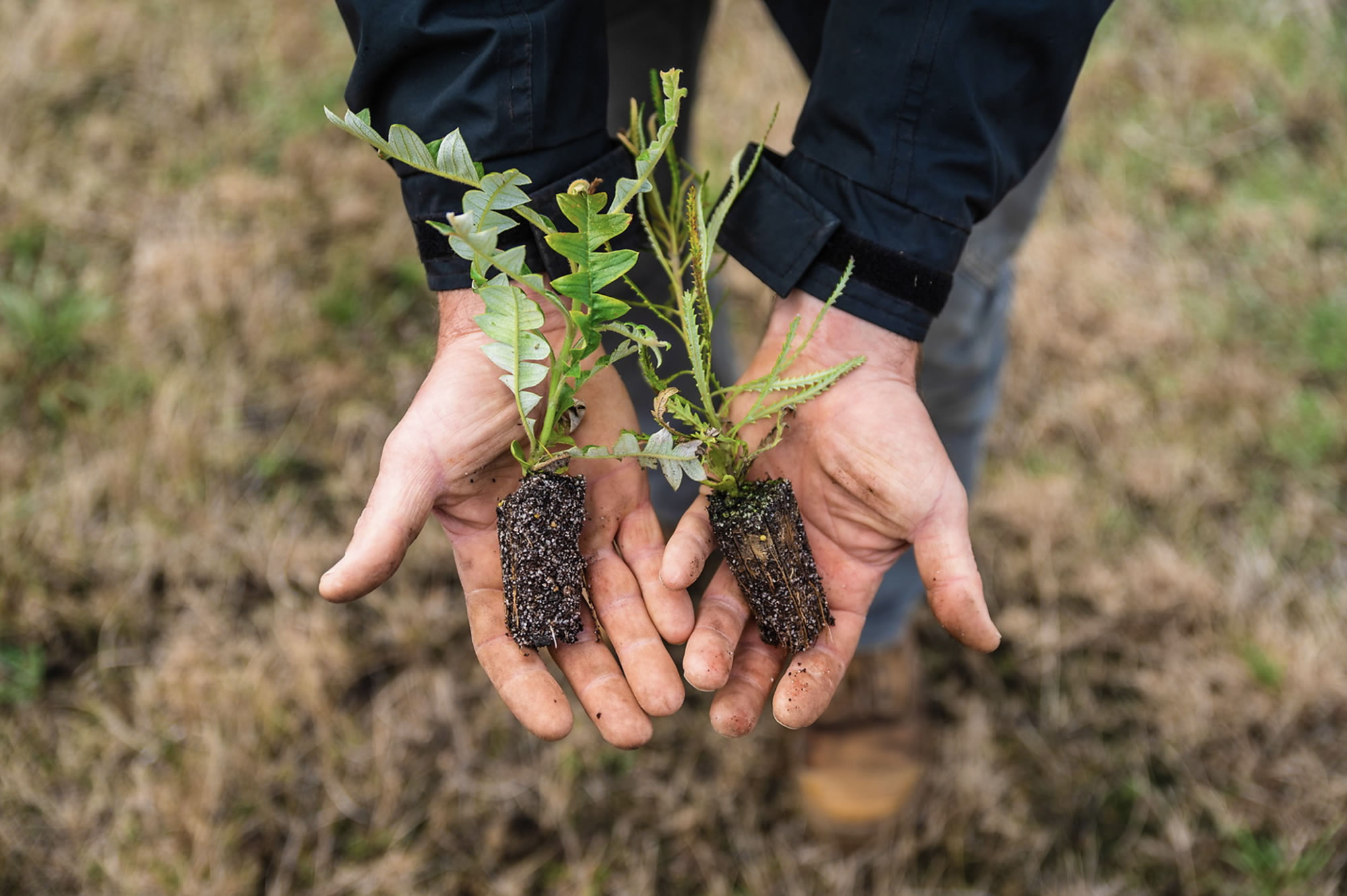 One Tree Planted for every can of CUTEK® sold
As a company which values the sustainability of timber, CUTEK® has partnered with One Tree Planted and are committed to plant one tree for ever can of CUTEK® oil sold around the world and we are already seeing a difference.
One Tree Planted has planted 1,000,000 native trees to restore 357 acres of land on 6 sites in the great Southwest of Western Australia. As an internationally recognized Biodiversity Hotspot, the Southwest of Western Australia is one of the oldest and most biologically diverse ecosystems on the planet. With over 50% endemism (found nowhere else on earth), plant species richness is extraordinarily high. Despite its rich ecological and cultural history, this area has been historically over-cleared for large-scale industrial agriculture — leaving behind fragmented ecosystems in need of restoration to improve their health and increase climate change resilience.

The 90+ tree and shrub species planted were carefully selected to support native wildlife — for example, One Tree Planted specifically planted species that produce seeds that are consumed by the iconic and endangered Carnaby's Black Cockatoo, which is endemic to this region. Other flowering species will provide nectar for invertebrate life, while also feeding local nectarivorous bird and marsupial populations. In addition to the Cockatoo, over 150 bird species, including the Wedge-Tailed Eagle and Emu — as well as mammals like Pygmy Possums, Honey Possums, Kangaroos, Echidnas and more will benefit.

In addition to biodiversity benefits, One Tree Planted's planting partners worked together with the local Indigenous community's Nowanup Ranger Group to support cultural healing for members of the Noongar community at every project site. This included two Smoking Ceremonies and a Welcome to Country Ceremony to mark the start of the planting program, facilitated by local Noongar Elder and Leader Eugene Eades. Smoking ceremonies are an important part of indigenous culture and are an ancient custom to cleanse an area of bad spirits and promote good health. In addition, 12 Noogar Rangers were employed throughout the season to participate in the tree planting work.
CUTEK® is both honoured and excited to play a small part in supporting One Tree Planted and the future generations of Australia.
For more information about One Tree Planted and the work they are doing, head to One Tree Planted. For more information about how CUTEK® partners with One Tree Planted, head to Our Focus On Sustainable Practices – CUTEK Timber Protection.