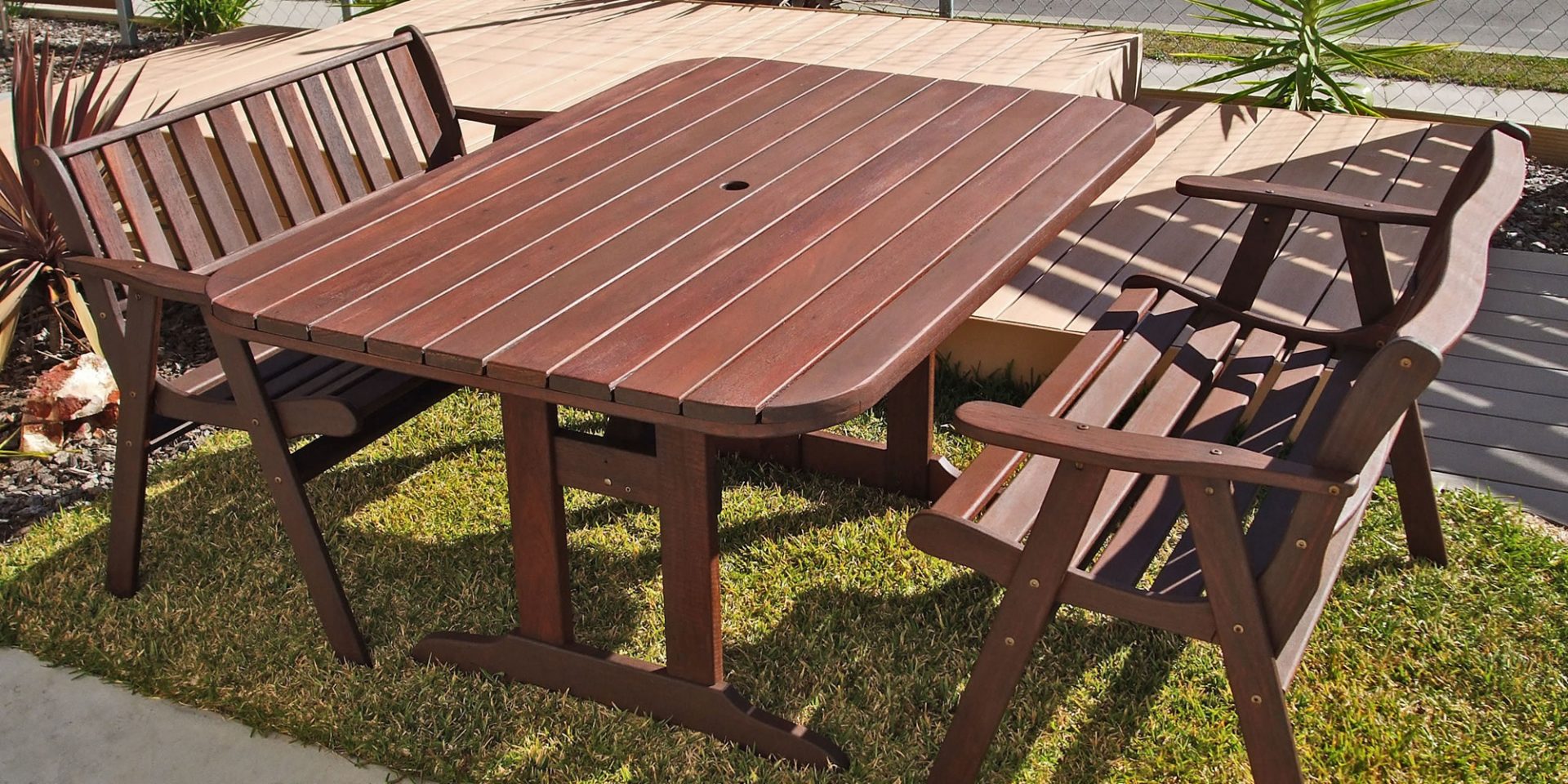 Restoring an ageing wooden outdoor furniture set
CUTEK®'s professional grade cleaners and oils can give a new lease of life if used when restoring timber furniture.
1. Get the look
Assess the state of your outdoor furniture and decide upon the finished look you want to achieve before you start.
2. Sand or strip furniture
Brush the furniture down to remove surface dirt or cobwebs. If the timber has been left in its natural state, you'll just need to sand it down.
Furniture that has been painted or coated in a film forming product such as stain, varnish, linseed oil or acrylics may need stripping. CUTEK® Wood Stripper is a mild and effective stripper that can remove multiple layers with one application.
3. Prepare for oiling
Prepare the timber for oiling using one of CUTEK®'s timber care cleaning solutions. Depending on the state of disrepair, your restoration work can commence with CUTEK® Quickclean or CUTEK® Restore, for a deeper clean and removal of stubborn stains or oxidization.
4. Apply oil and Colourtone
CUTEK®'s choice of timber oils work to control moisture from the inside out and minimise warping, cupping and splitting. This means that your furniture will keep its good looks when outdoors exposed to the elements for longer.
The unique wood protection system can be applied to furniture as a clear oil which fades in the sun to a natural silver patina.
With CUTEK®'s 16 colourtones to choose from, your furniture setting can also be restored to fit its surroundings or matched to other pieces. Choosing a new Colourtone can significantly change the look of a setting.
5. Accessorise
Once your timber furniture restoration work is complete, have some fun with styling. Adding accessories such as cushions and table décor will have your outdoor setting looking showroom sleek and good as new.
Wooden furniture repair is a viable and satisfying alternative to purchasing new furniture. Do a thorough job utilising high quality wood repair products, and your enduring wood revival will be enjoyed by friends and family for seasons to come.