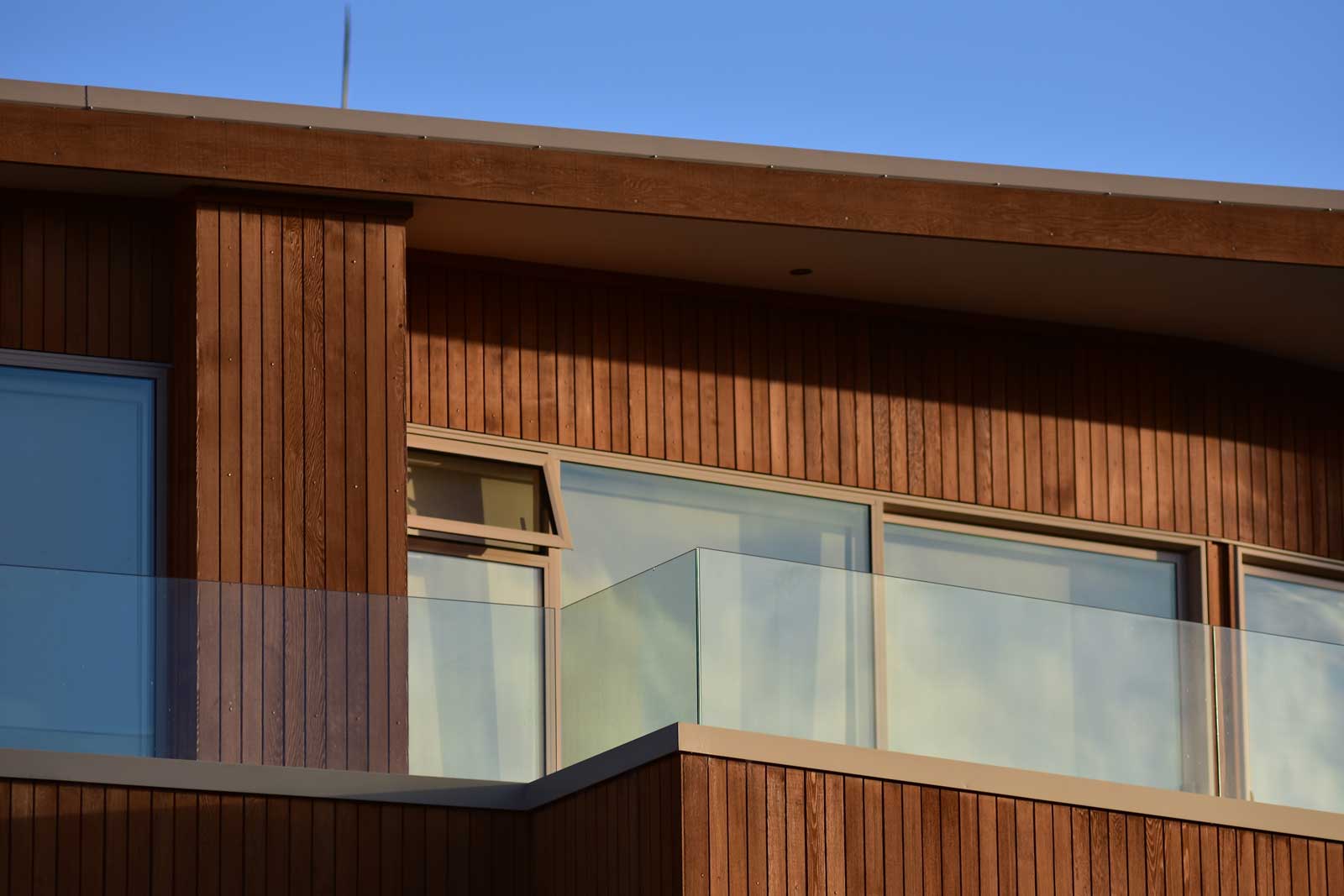 Seven Reasons to Use Timber for Your Next Project
Posted on

December 10, 2019
There are many reasons to choose timber for your next project. We have listed our top seven:
1. Environmentally friendly 
Wood is an environmentally sustainable product. It is biodegradable and renewable with many species harvested from Australian plantations.
Timber has a low carbon footprint making it a greenhouse friendly choice when compared to most other building materials. It makes a positive contribution to the long-term reduction of carbon emissions.
Approximately half of the dry weight of a living tree is carbon that can be stored for the lifetime of the tree and retained through the timber manufacturing process. Using sustainable timber means that on replanting, the cycle of carbon absorption and retention starts again.
Reclaimed or recycled timber is also an environmentally sound choice as no trees need to be cut down.
2. Versatility 
Wood is easily workable, highly machinable and can be fabricated into all kinds of shapes and sizes to fit the variety of requirements for construction projects.
Timber is extremely versatile and is used extensively for a breadth of applications, from structural beams to decking, flooring or boat building. Timber is also used widely for furniture and interiors.
3. Longevity and ability to withstand extreme conditions 
Timber has the ability to survive hundreds of years even within extreme environments. However, this is dependent on choosing the correct timber for the environment the timber will be put into service. For example, when building a jetty or wharf where the timber is constantly exposed to seawater, Turpentine is an ideal timber choice as it is highly resistant to marine borers. Whereas, Western Red Cedar is a durable above-ground timber used for cladding, shingles, doors and windows, but is not suitable for in-ground use.
4. Financial viability 
Wood is a natural resource and is an increasingly popular feature in home projects. The wide range of timber species available give options to suit any budget, from more expensive hardwoods to lower cost, treated pine.
5. Aesthetics 
Timber can be used throughout the home where it provides natural warmth and is considered an aesthetically pleasing choice. With a wide range of species available, timber has the potential to achieve many different looks. From lighter shades of Ash or Oak to the darker, reddish browns of Cedar or Jarrah there is a timber to complement every colour palette.
6. Acoustic properties 
Wood, such as Western Red Cedar, has highly-sought-after acoustic properties. It can absorb sound and echoes making it the material of choice for installations where acoustics are critical.
7. Health and wellbeing 
Timber is non-toxic and safe to handle. The health benefits of being surrounded by wood are well researched and documented.
Reported advantages of exposure to timber include greater emotional wellbeing, improved air quality resulting in easier breathing and lower blood pressure, heart rate and stress levels.
Timber can also give feelings of warmth and comfort and is often used for installations in aged care facilities, medical centres and hospitals.
Architects are increasingly turning to nature-connected design. With people spending more and more time indoors, interiors or deck designs featuring timber is an excellent way of achieving the associated health benefits.
If you are looking to include timber in your home project, get in touch with our friendly sales team to find out which CUTEK® product is best for your project.