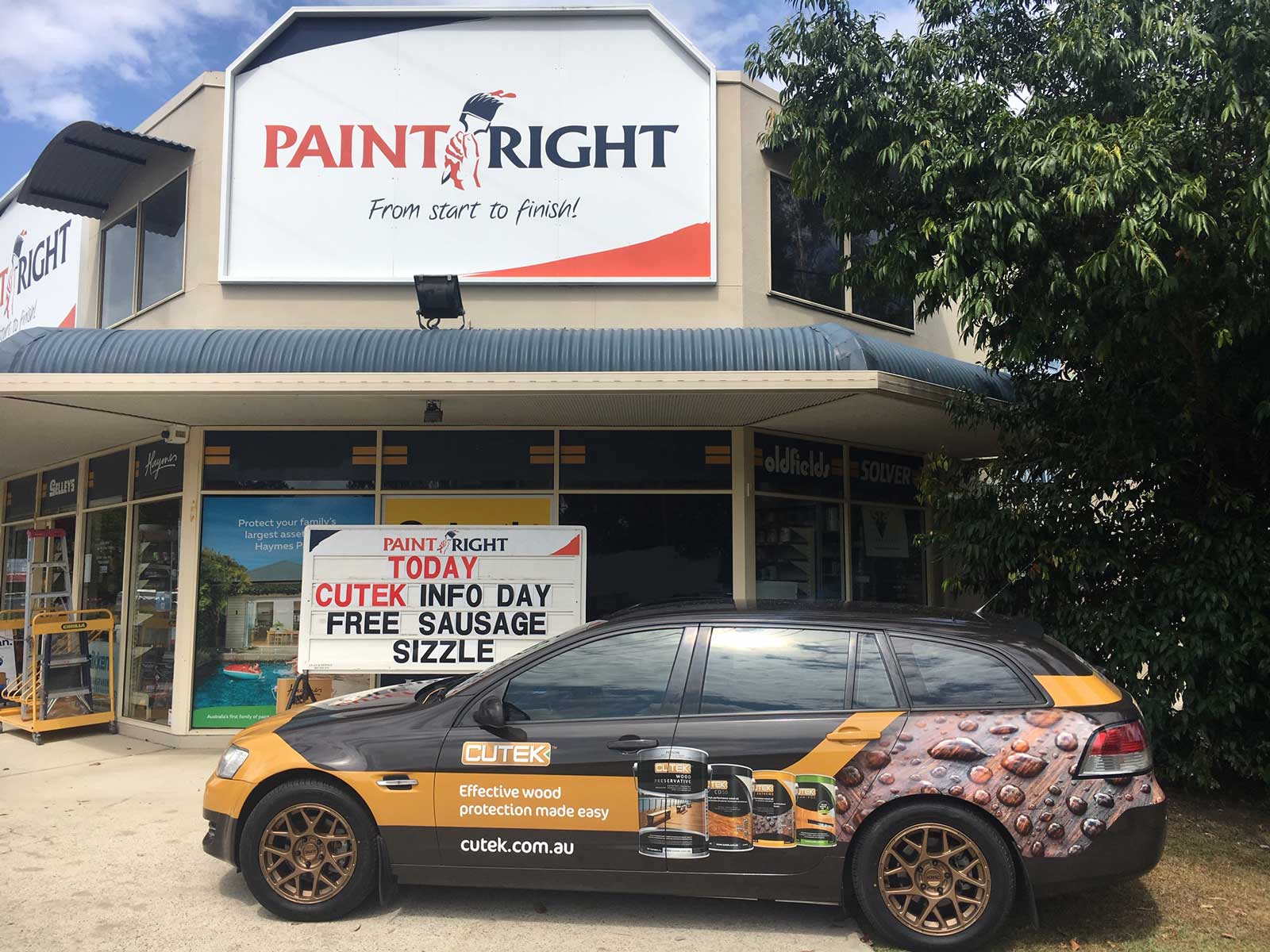 Talking all things CUTEK® at Paint Right Coolum
Posted on

October 29, 2019
Earlier this month, David and Greg from the CUTEK® team headed to the Sunshine Coast to spend the day with the Paint Right team and their customers.
Over a sausage sizzle and an in-store Q&A session with local painters, builders and homeowners, David and Greg shared their tips for getting the best out of timber decks and features with CUTEK®'s premium wood protection products.
It was a fantastic opportunity to download their product knowledge and help answer some of the everyday questions about using CUTEK® and its benefits.
They covered everything from application and dry time, to protecting decks from exposure to the harsh Queensland sun and coastal conditions. They even put CUTEK®-coated and uncoated timber samples under a microscope (literally), so people could see CUTEK®'s unique, scientifically-proven qualities for themselves.
An Information Day like the one at Paint Right Coolum is just one of the ways we support our resellers and distributors. The CUTEK® team is on-hand every day to answer any technical questions you have or we can visit your store to provide on-the-job training for you and your sales team.
Call 1300 1 CUTEK or contact us here.