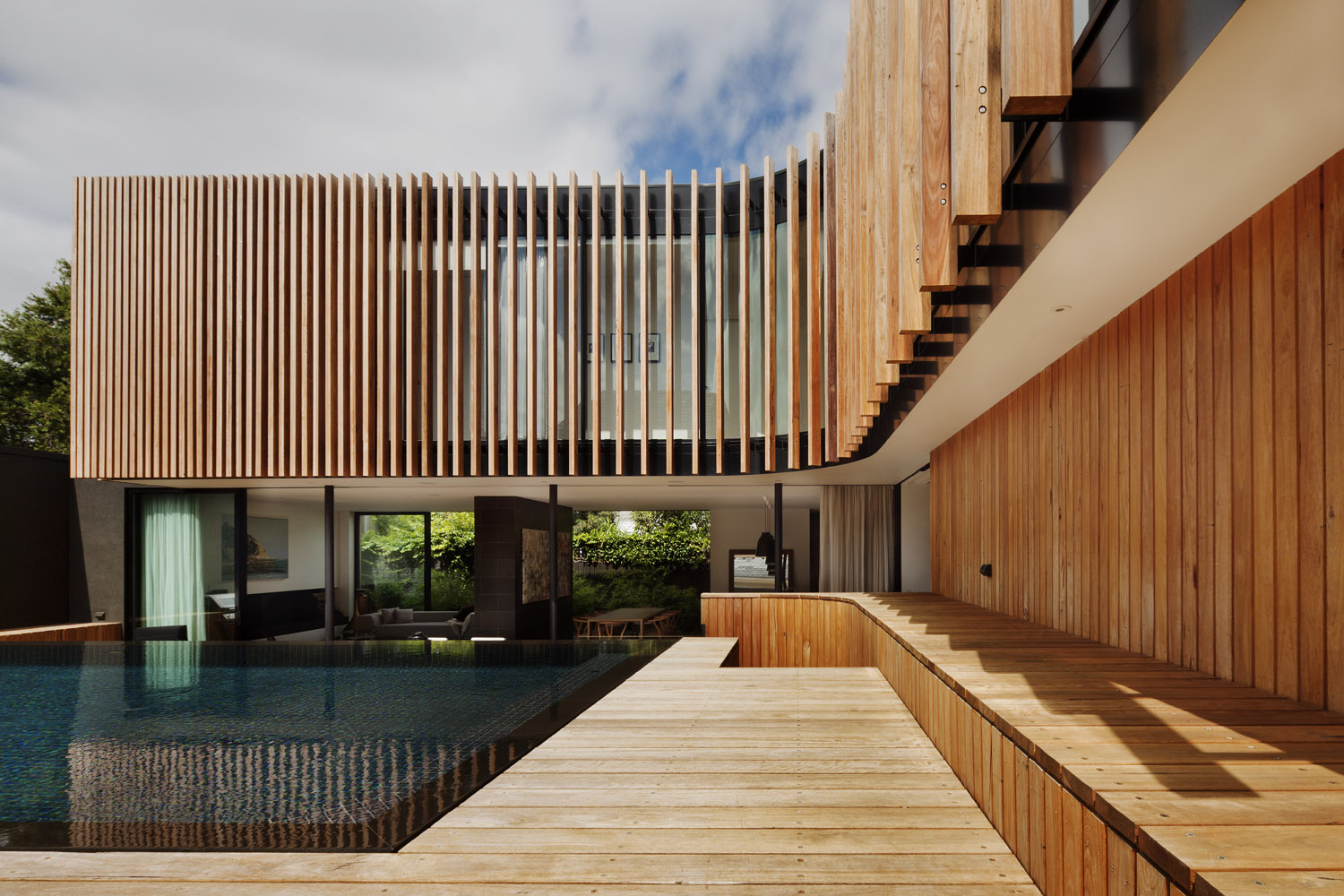 The Top 5 Timber Design Trends in 2022
Posted on

February 24, 2022
Timber is an intrinsic element of the quintessential Australian home – from the traditional to the modern – and is justly celebrated for its beauty, versatility, and durability. It is these qualities that have enticed architects, builders, interior designers, and homeowners to embrace the warm, natural hues of timber in increasingly bold ways. Where timber was once just for internal structures, such as flooring, furniture, or cabinets, it is becoming a stand-out feature in the exterior and interior design of homes. And now, we are seeing natural timber highlighted as the defining residential architectural feature this year – keep reading for the top 5 timber design trends of 2022.
Timber Design Trend #1 Natural Connection
There's little that makes the heart happy like connecting with nature by walking through local bushland or forestry, your surroundings teaming with life and seeming to breathe with every rustle of the leaves. In 2022, we are seeing the rise of biophilic design – the practice of connecting people and nature within our built environments – as homeowners invite the outside environment inside. A timber's unrivalled ability to offer a natural aesthetic and an immediate connection with nature imbues a sense of wellbeing, which we expect will mean an increase in its popularity in interior and exterior designs.
Timber Design Trend #2 Curved Appeal
In every piece of art, there is an appreciation for curves which mirror the organic forms of nature. As a home is like a piece of art, curves are currently experiencing a renaissance in residential architecture. Enticing to the eye and adding a softness and elegance to a home's exterior or interior, we predict the new-found obsession with curved surfaces, and in particular curved timber surfaces, will continue. From rounded, panelled facias to curved edges on timber kitchen benches and internal walls, to timber arches, doorways and windows, we've only just seen the beginning of this trend.
Timber Design Trend #3 Timber Panels and Patterns
Gone are the days of typical horizontal patterns and symmetrical vertical panels. In 2022, we expect architects to think outside the box and use different widths of timber and uneven spacing to create unique patterns and configurations. In 2021, many award-winning homes heralded significant innovation in the use of timber in residential architecture as large expanses of contemporary homes were clad in natural timber. We predict 2022 will take this even further with cladded facades crafted from Australian hardwood enveloping the home and panelling artfully concealing garage doors. Inside, panelled timber walls and ceilings, room dividers and solid timber beams evoke a Mid-Century Modern vibe.
Timber Design Trend #4 Holiday-at-Home Outdoor Living Spaces
Outdoor living spaces are a hallmark of Australian architecture, as we know from the classic "veranda out the back". Off the back of COVID lockdowns, travel restrictions and more of us working from home, Aussies are investing in making their everyday home feel like a holiday-home. From expansive entertainment areas with impressive outdoor kitchens, decks and pool areas, to seating areas and timber-clad garden studios / home offices, we're making our homes our sanctuaries. Whether chasing the high-end lifestyle or simply for function, timber remains the number one choice to take you from home to holiday.
Timber Design Trend #5 Timber Tones
Whether you're building for the first time or renovating your current home, natural timber tones are in. As we strive to forge stronger links with our environment, we're favouring nature's diverse colour palette. A variety of light to dark, washed greys to almost black tones are increasingly appearing alongside the more traditional warm, honeyed and red tones. Rather than restricting ourselves to a small selection of timber tones, our unbridled passion for exploring the full spectrum of timber colours drives us in our quest to find the perfect match for a design aesthetic, location, and lifestyle.
If you're building, renovating, or simply revitalising the timber features of your home in 2022, we'd love to talk to you, your architect or builder about how CUTEK® can be used in your project to maintain the beauty of your timber powerfully protect it. Call 1300 CUTEK or send us a message to find out more.