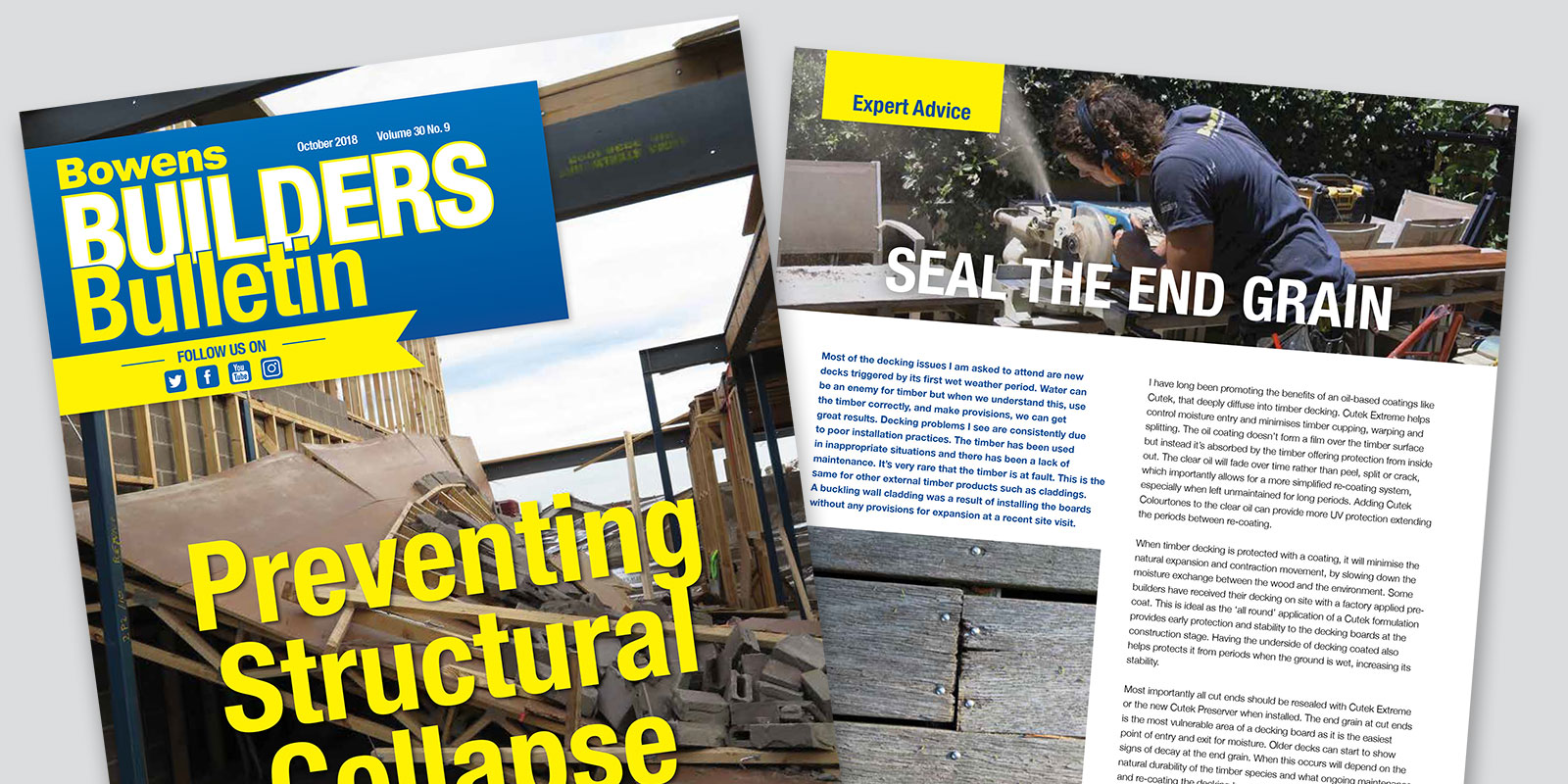 Timber Specialist Frank Di Stefano recommends CUTEK® Oils
Posted on

October 26, 2018
In an article published in Bowens Builders Bulletin this month, Timber Specialist, Frank Di Stefano discussed the issues that poor wood preparation and weather extremes can cause for timber decks.
In his article, Di Stefano warns that the risk of not applying a protective coating to decking boards is that they are exposed and unprepared when wet weather or summer sun hits.
CUTEK®'s products are recommended by Di Stefano and industry experts based on their timber protection properties and the valuable part that they play in avoiding decking issues.
"I have long been promoting the benefits of oil-based coatings like CUTEK®, that deeply diffuse into timber decking."
Frank Di Stefano, Bowens Builders Bulletin
The feature points out that CUTEK®'s high quality timber oil is soaked in by the wood. After absorption, it works from the inside out to help control moisture entry and minimise common issues such as timber cupping, warping and splitting.
Summary of Di Stefano's tips for using CUTEK®:
Use early protection during the construction stage.
Best practice includes coating the underside of decking.
Reseal all cut end grains.
Appropriate use can help to provide UV protection.
Professional timber protection products significantly prolong the life of outdoor decking when utilised correctly.
Contact us to discuss any of the points raised by Frank Di Stefano in Bowens Builders and to find out how our products can be used to protect your decking.