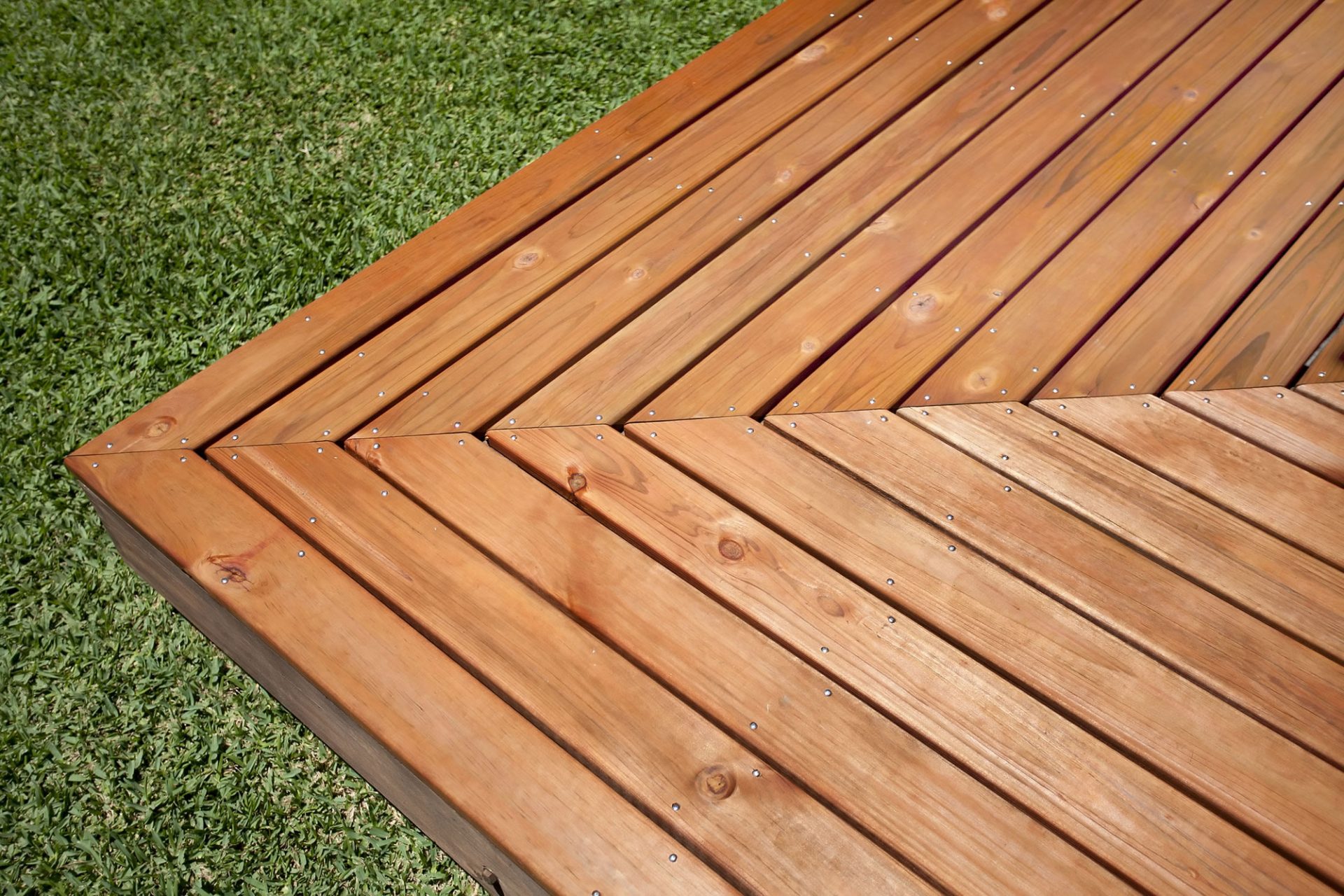 Understanding Colourtones
Posted on

September 3, 2017
Before diving into the science of CUTEK® Colourtones, it is important to provide insight into the difference between CUTEK® and traditional wood coatings.
Traditional wood coatings protect the timber by encapsulation – forming a film over the substrate. The build-up of pigment on the surface obscures the natural grain, variance and beauty of the timber. Initial application can look great with a gloss finish, but once it is subject to water, sunlight and abrasion the coating degrades; resulting in splitting and peeling. Moisture is then able to ingress into the timber and begin the swelling and shrinking process that damages wood.  Screw holes, uncoated ends, joints and the uncoated undersides of timber are also points of water ingress that leads to degradation. With encapsulation coatings, protection is only skin deep.
CUTEK®, on the other hand, penetrates deeply into the timber and, because of its hydrophobic nature, it repels water from the inside. This keeps the timber dimensionally stable, increasing the service life of the timber. This protection stays within the timber no matter the appearance of the surface of the wood.
To complement the protection of the timber, the CUTEK® lab has created a range of CUTEK® Colourtones, to prolong the freshly oiled look and enhance the natural beauty of the timber. This range of colours have been formulated to match many different timber species and design requirements. The pigment in CUTEK® Colourtones help delay the silvering process caused by Ultra Violet (UV) light. UV from the sun causes the lignin to photo-oxidise, creating the silvering effect. The added CUTEK® Colourtone stays on the surface of the wood absorbing UV light to delay silvering, while the CUTEK® oil penetrates into the wood, protecting it from the inside out.
In time, exposed CUTEK® Colourtones will gradually chalk off rather than splitting or peeling. This facilitates easy maintenance; a pressure clean with CUTEK® Restore or CUTEK® Quickclean and a recoat is all that is required. Rather than sanding and countersinking screw holes, punching nails, or stripping for a recoat. Maintenance with CUTEK® products is simple and rewarding. To further increase the life of the Colourtoned CUTEK®, double Colourtones can be used (e.g., 2 Colourtones per 5 litres of CUTEK® oil). This will give a more intense colour and greater UV protection.
To make sure you get the right look on your deck, make use of CUTEK®'s free samples. This helps you get the right match for your timber. The CUTEK® support team are also on hand to talk you through any questions you may have and how different colourtones interact with different timber species (call 1300 1 CUTEK).