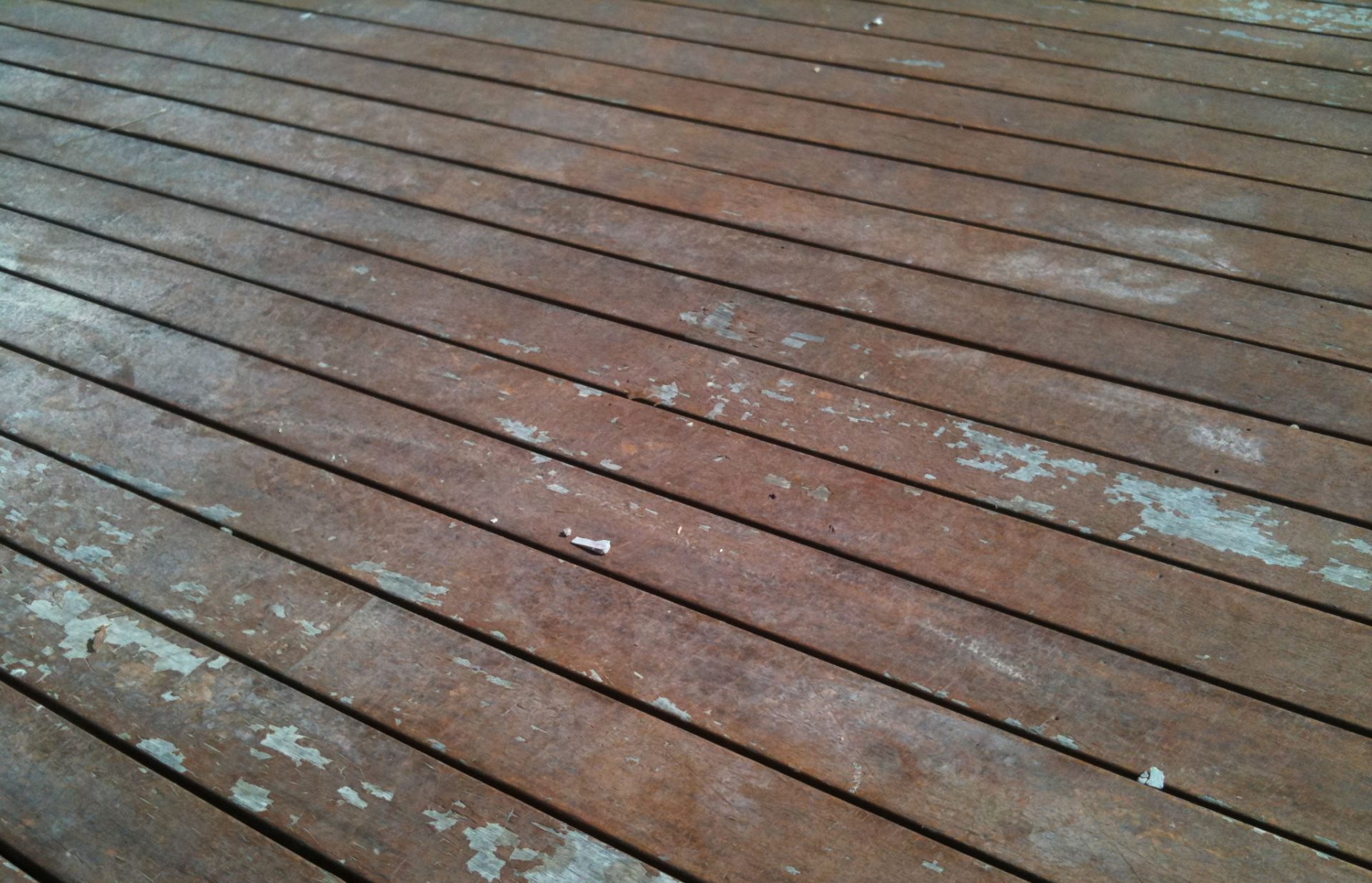 Why is my deck stain peeling? How to fix and prevent it
Posted on

September 17, 2018
Timber decks exposed to the elements can take a battering if not prepared and maintained properly that results in weathering and peeling. A peeling timber deck looks unsightly and can be very challenging to restore.
The timber needs proper preparation before finishing with a heavy-duty product that will withstand ongoing exposure.
Common reasons for peeling:
The deck wasn't properly prepared; poor preparation can stop the oil from penetrating and means that it fails to protect the wood.
The wrong type of stain or sealer was used; a heavy duty exterior deck oil is required to withstand exposure to the elements.
An inferior quality decking stain was used.
Too much stain was applied, or the coats were too thick and not allowed to dry between applications.
How to fix and prevent future peeling
In just 3 steps you'll have the job done and ensure that your timber deck is protected for years to come.
1. Remove the weathered, peeling layers
The first step is to remove all traces of the peeling deck coating and take the timber back to bare wood by stripping or sanding it.
After stripping or sanding the wood, CUTEK® Wood Stripper will remove the final traces of its previous coating.
Depending on the state of the wood, it may be possible to use CUTEK® Wood Stripper without sanding.
Tip: As you scrape the wood, reset any nails or screws that stick out from the surface.
2. Clean and rinse the wood
Once stripped, the wood will need a good restoring scrub. CUTEK® Restore restoration agent will remove the residue from the stripping process. Once applied, a power rinse with a high-pressure washer will be necessary.
Tip: Use a lower setting to avoid damaging the wood fibre.
3. Seal the wood
The final step is to finish with two coats of a hard wearing timber deck oil that will excel in the most challenging of environments, such as CUTEK® Extreme CD50. Each coat must be applied evenly with brush, paintpad or roller.
When using a CUTEK® Colourtone, it is essential that the oil is stirred frequently and applied in thin coats. The wood must feel completely dry and non-greasy before application of the second coat.
Tip: After stripping and cleaning the wood, apply the finish as soon as possible to avoid unnecessary exposure to the elements.
The CUTEK® difference
Treating timber upon installation can prevent the occurrence of peeling deck stain. CUTEK® oil penetrates the timber to protect it from the inside out. Where other coatings envelope the wood, CUTEK® Extreme CD50 deeply diffuses into the timber. It lasts longer in tougher climates and won't peel like other products.
Contact us for more advice on how to seal wood utilising CUTEK®'s wood finishing range.